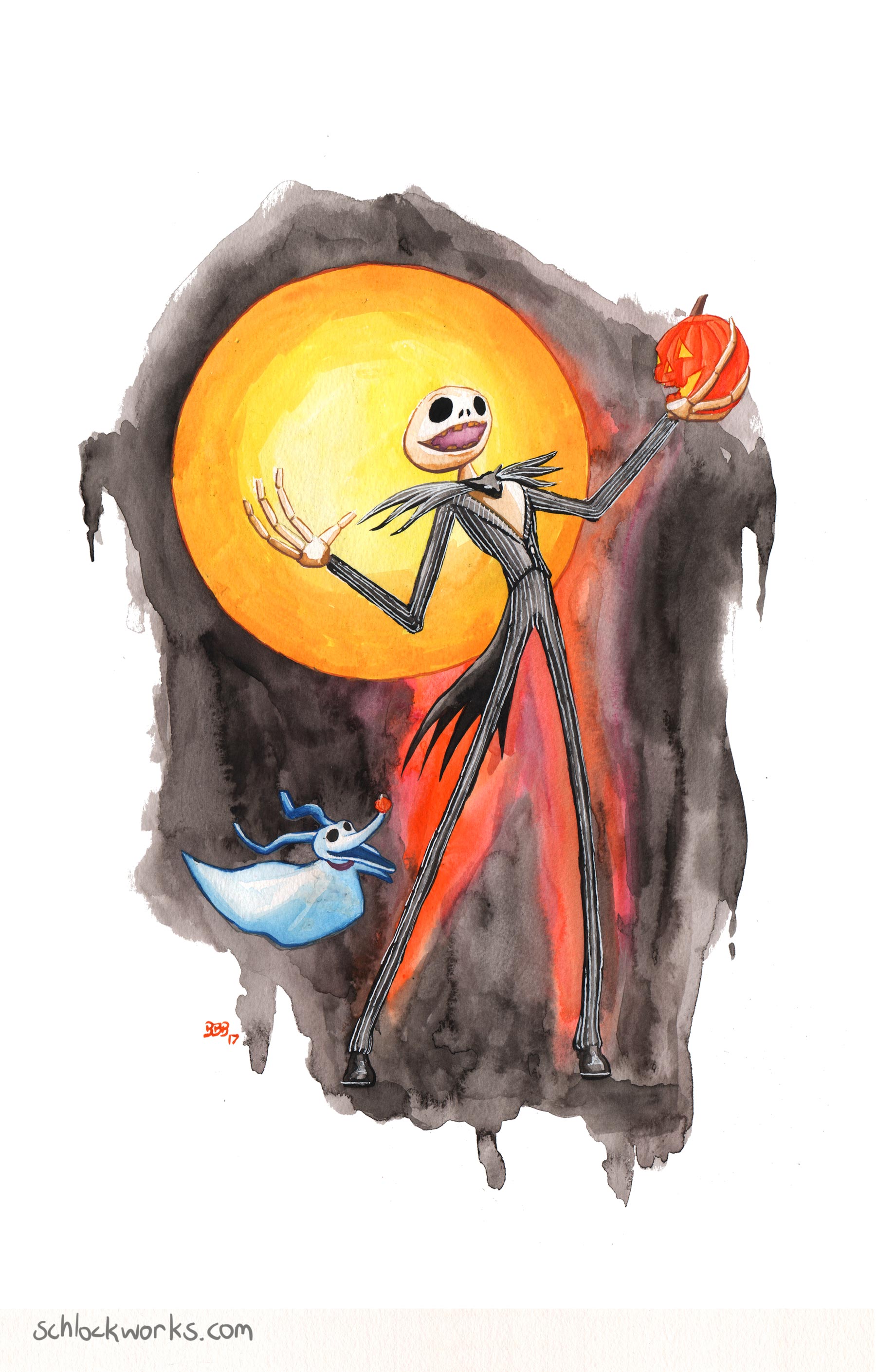 I expected to have a new comic ready this week but alas, newborn baby dictated that was a no-go… again.
This piece is yet another watercolor I worked up on my 15×20″ paper. I love the art direction of Nightmare and believe it's some of the finest design in the history of film, animated or not. I always wanted to draw Jack Skellington but for some reason, never got around to it.
Hope you enjoy the piece!