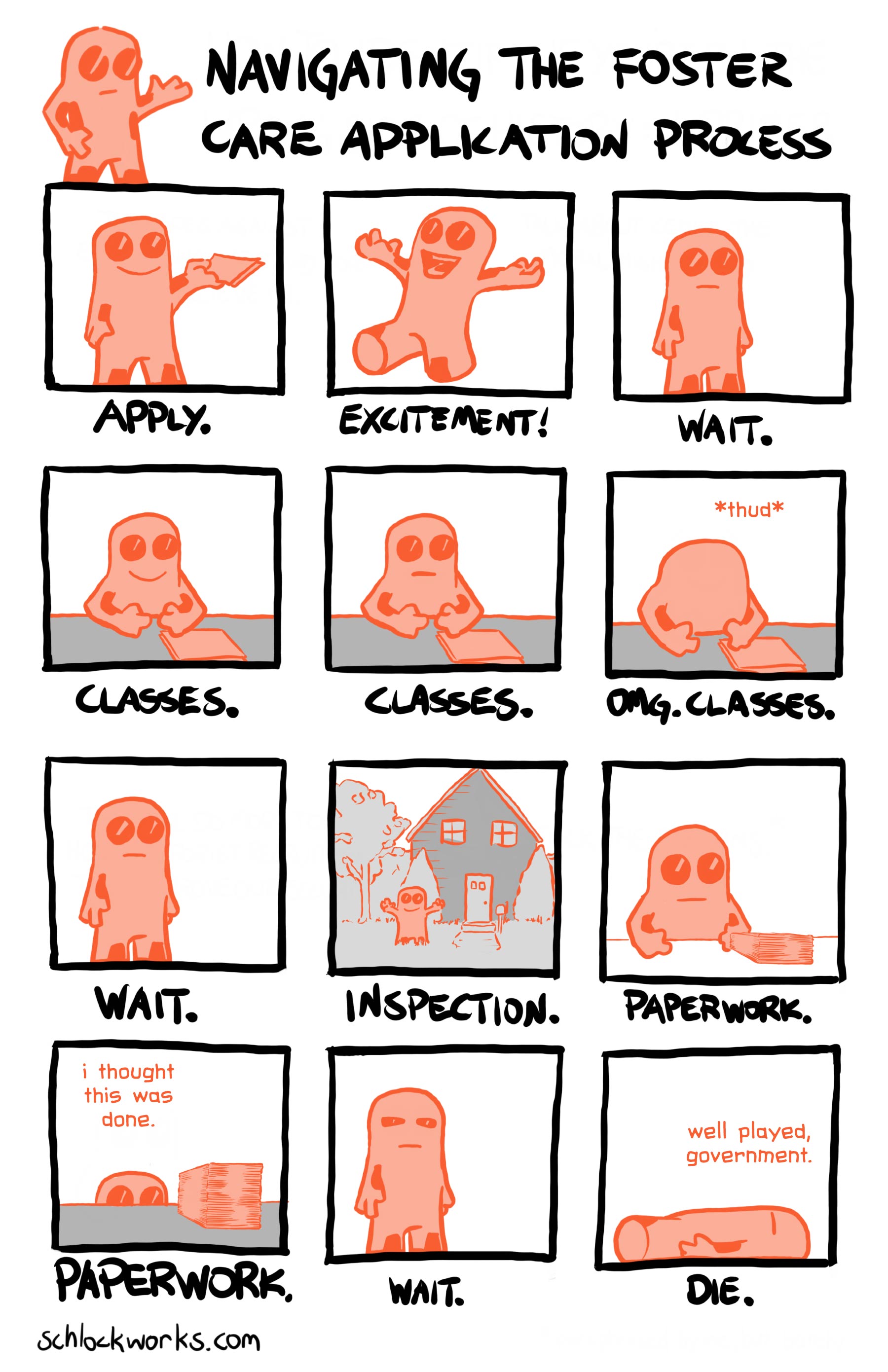 Last year, my wife and I decided to adopt but after paying a consultant and weighing our options, we found ourselves at a crossroads. Sure, adoption is almost guaranteed to work if you give it enough time but it's a volatile, emotional process that's insanely expensive (but for good reasons, really). We found ourselves getting cold feet but definitely wanted children.
So, early this year, we moved over to the foster care application process. We felt it was a better fit for us personally and helping local children was appealing to both of us. We both know it will be a rocky road at times but ultimately, a rewarding process. So, we signed up and started trudging through the lengthy process of getting clearance from the government to raise somebody else's child.
This comic isn't meant to poke fun of the process – well, not entirely – but it is a difficult process, one that we've actually sped through relatively speaking (it takes many people a year or more to jump all the hurdles to completion). But it's a long process and pretty trying at times.
I know it'll be worth it in the end but sometimes, it seems like it will never end.