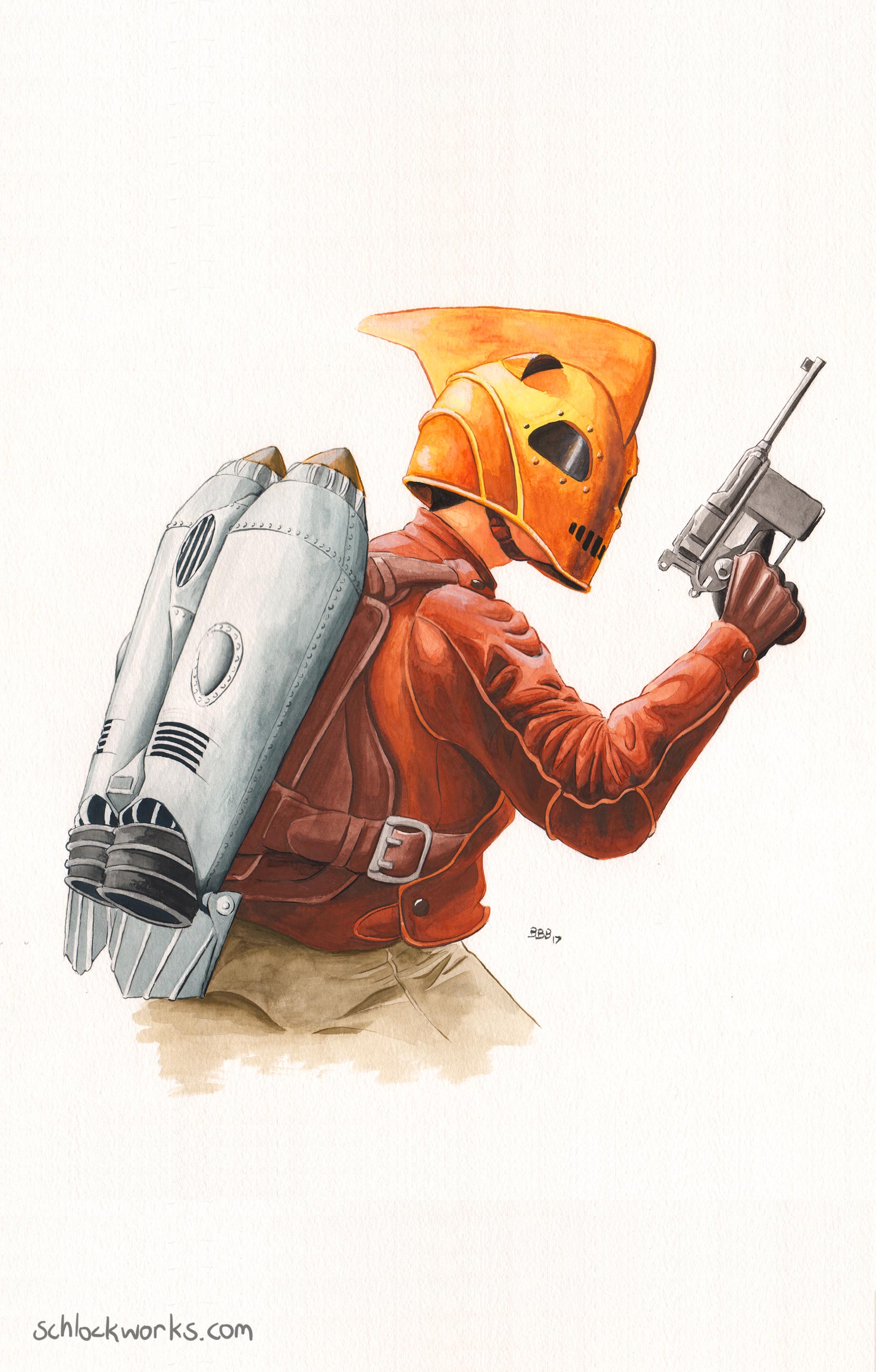 Hey, all! In place of a comic this week, you're getting another watercolor piece from me. You may mutter "this isn't a comic…" and you're entirely right in that regard. When I started the Schlock Works comic, it was decidedly political but that was never its true purpose. Yes, you'll still see regular political postings but this "comic" is more about whatever strikes my fancy at any given moment. That may be politics, it may be irreverent nonsense, it may be art. What will appear next week? I have no idea.
And right now, I'm super into watercolor painting (again). It has been years since I tried to create detailed watercolor work and it has been fun learning that I haven't entirely lost my touch doing this kind of work. It's slow and painstaking at times but working with traditional media in a digital age is a breath of fresh air. My eyes certainly appreciate not looking at backlit screens all day long, that's for sure.
Anyway, as always, I gotta plug myself here a bit. I offer commission work in all media, shapes, and sizes. If you're interested in commissioning me for work, please hit me up on my contact page and we can talk options.
See you next week!